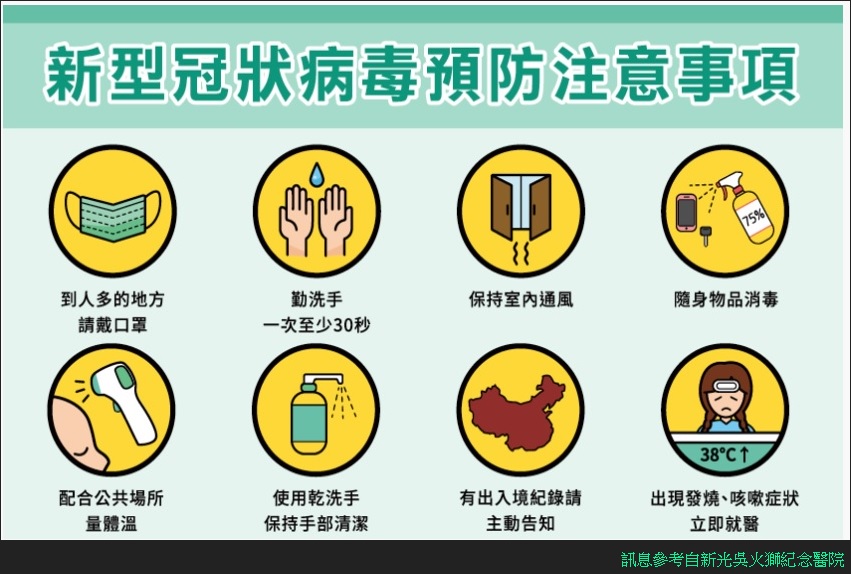 During Covid-19 period, we remind you to stay home and keep health & CHIN-RAY Prevention:
(1) Check body temperature upon entering a company every day & Hands disinfection
(2) Reminder colleagues frequently washing hands
(3) If colleagues have fever, they need to seek medical attention immediately and stay at home.
(4) Make sure the office space is properly ventilated.
(5) Check travel history、body temperature and scanning QR-code for real-name registration via text message upon visitors entering.
Information referenced from SHIN KONG WU HO SU MEMORIAL HOSPITAL